GIVE YOUR DAUGHTER THE GIFT OF CONFIDENCE AND COMMUNITY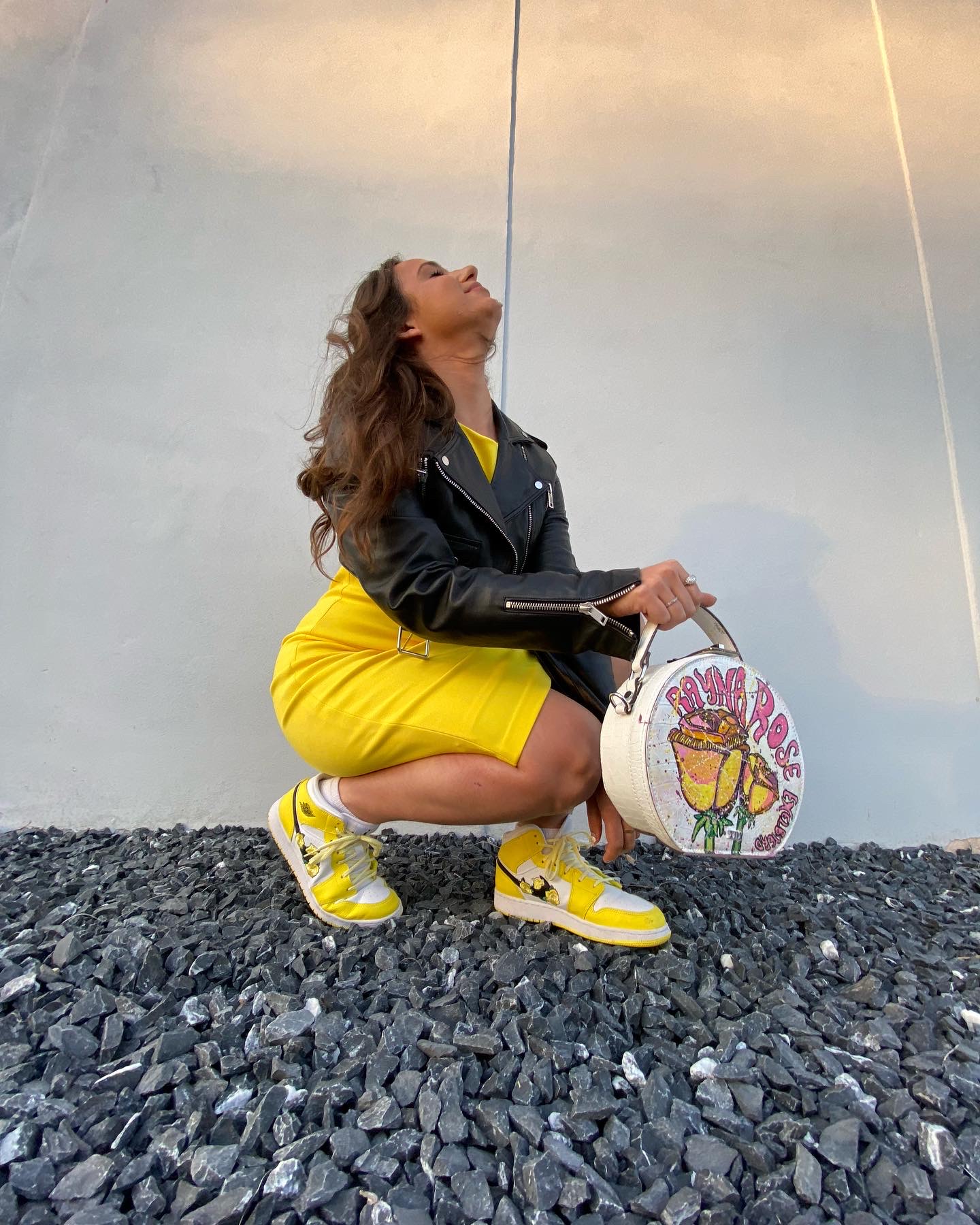 2019 I left the non-profit world to launch my business as a speaker and mentor for young leaders. I thought since I was a good speaker, I would immediately be getting paid and traveling the world! NOPE!
I spent months overcoming rejection, rebuilding my confidence, and learning how to use my skills in new ways.
Right before COVID hit 2020 I booked some events and thought I was finally making it as an entrepreneur! NOPE!
When COVID hit I was forced to redesign my life and my business. From those experiences Teen Tribe was created to support and empower youth to build confidence through leadership, communication, and meeting new friends!
Teens who completed Teen Tribe last year look back at COVID and think courage, perseverance, and confidence. It represents growth, overcoming challenges, new friends and creative solutions.
This was the same for me!
Eventually after launching Teen Tribe I went on to publish a kids book, mentor more teens, grow my network exponentially, speak to corporations and colleges, become financially independent- but most importantly learn how to be happy. It taught me healthy ways to handle problems in our personal and professional lives. Teen Tribe is an opportunity to give back to the world by teaching young leaders these vital life lessons.
Three Cohorts completed Teen Tribe. One of the cohorts were all women. Although I have experience mentoring males, the conversations, energy, and projects inspired me as a professional to reach for more. Those calls were the best parts of some of my hardest weeks. Even though some of the girls live in different countries- they continue to support each other in their personal and professional projects.
Isolation has caused a mental health crisis. Self esteem for some young women is at an all time low. Healthy relationships with friends, family, and most importantly one's self has NEVER been more critical.
This is why I've decided for Teen Tribe to exclusively be a space for young women 13-18 years old. If your daughter can learn these critical life skills now, IMAGINE, how powerful she will be in the future.
Life will always be full of challenges, equip her with the skills to always have a fun and meaningful life.
FAQ's
Girls aged 13- 18 years old who want to use their gifts to make the world a better place, help others, and make new friends!
All calls are recorded. It is highly recommended that teens attend all classes.
Refunds will only be given if the student has perfect attendance and has completed all homework assignments.
70 minutes for class and up to 30 minutes for homework. Never more than 2 hours.
Rayna has helped other teen tribe participants publish articles, conduct high profile interviews, and create blogs. This is contingent on the participation of the teen.
Week One: When One Grows We All Grow: Conversational Skills
Workshop led by Rayna Rose to create a space for participants to connect and THRIVE in this course! In this class girls will share their accomplishments, challenges, short-term and long-term goals. This establishes a strong foundation of friendship and support for the course. 
Week Two: Looking Good vs Feeling Good: Creativity + Individuality + Self Respect 
Custom paint your very own jean jacket with two professional artists! Hear the truth behind the filter from model influencer and college student  Danielle Yablonka. Mary Beth Robbins will be on hand sharing her story of how she went from high school dropout to one of the very first female graffiti artists in Miami. 
Week Three: GPS 4 Your Goals: Confidence + Entrepreneurship + Direction
A vision board is a map to the future. Make a vision board with self-made millionaire and social media influencer Mauri Julliet to learn how to start visualizing your dreams now! Hear first-hand experiences of how vision boards transformed her life in starting a business in this age, and how to grow confidence in the workspace. Whether you have a dream to live in Paris, record a music album, or making a sports team, the lessons learned here will last for life!
Week Four: Don't Dimmer Your Shimmer: Mental Health and Dealing with Challenges
Is there such a thing as being too much? A yoga-based class facilitated by Jessica Jacobs.  Dance your heart out with professional dancer Carey Channing. This active class will give teens tools for navigating tough emotions. 
Week Five: Get Up Stand Up: Speaking Up and Community Service
You are your best advocate. Learn how to speak up for yourself and make an impact! Two trailblazing female attorneys from separate generations share their journeys emphasizing as women we have a right to be heard. Attorneys Pamela Polani and DeeDee Bitran exemplify this through their success in male-dominated fields. 
Week Six: It's a Wrap! Become a confident public speaker with former Miss Broward County Cairo Eubanks and Miss Black Teen South Florida and Non-Profit Founder Sudan Eubanks. A celebration of applying all the values we learned in Teen Tribe. 
Every week teens will have an opportunity to share what they've learned. In this final class, teens will share their own dreams on camera. Upon completion, all participants will receive a personal hype video filled with messages from the girls to remind them of their worth. Hearing their goals repeated out loud and kind words from others will serve to carry them through the school year with a sense of pride & confidence.
Pricing:
The course is $1000 for 6 weeks of lessons and supplies. Each lesson is two hours. Payment will be accepted via paypal, Venmo, or check. In order to be registered for the course- payment and forms must be completed BEFORE the course begins.
Your no-risk, money back guarantee: We are very confident that the VALUE of this program far outweighs the price and because of that we offer a no-risk refund policy.
If your teen doesn't feel any motivation by the end of the course, Teen Tribe will issue a refund. Please send an email with pictures of all homework assignments and have no absences on their record.